The Gold Coast suburbs where property is tipped to boom next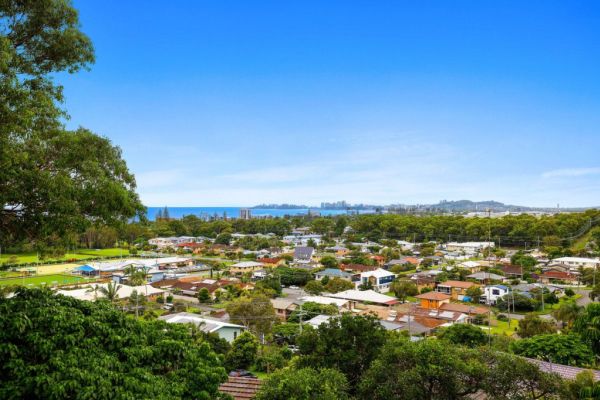 Source from https://www.domain.com.au/news/the-gold-coast-suburbs-where-property-is-tipped-to-boom-next-1084751/
by SARAH WEBB 
---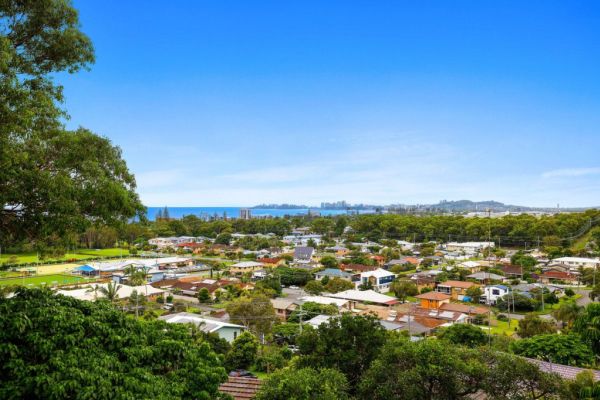 The southern Gold Coast suburb of Tugun has been tipped as one to watch. Photo: Base Property Group
Meteoric house price hikes across key Gold Coast suburbs have sent the city hurtling towards a golden property era, and while it's now almost impossible to nab a home for under a million dollars in most beachside spots, experts have named the next pockets tipped to boom.
Property experts have revealed Tugun, Mermaid Waters, Robina and Carrara are four of the top spots to spend your property dollars, after nearby suburbs Miami, Burleigh Heads, Tallebudgera and Bundall all posted jaw-dropping price growth of up to 38 per cent in a year, according to the June Domain House Price Report.
Houses in Miami climbed to $1,066,250 after the suburb experienced 38.5 per cent annual growth, while in Bundall, house prices shot up by 32.5 over the same period to $1,377,500.
Tallebudgera and Burleigh Heads each posted house price rises of just over 30 per cent to reach $1.2 million and $1.116 million while Mermaid Beach climbed close to the $2 million mark, rising by 17.9 per cent to $1.91 million.
Meanwhile, in Tugun, house prices rose almost 25 per cent to $880,000 – and by 5.7 per cent in Robina to $713,500.
In Mermaid Waters, house prices jumped 28.7 per cent to $1.063 million and, in Carrara, by 16.6 per cent to $642,000 – leaving plenty of room for gargantuan growth as stock levels remain tight and southern eyes increasingly look north to the sun-drenched city.
"From Mermaid (Beach) down to Palm Beach, Miami and Burleigh then inland to Tallebudgera we've seen extremely strong growth … those suburbs have really accelerated … and now you're struggling to find anything under a million," PRD Burleigh Heads director Adam Van Leeuwen said.
The top picks for the next boom suburbs on the Gold Coast
| | |
| --- | --- |
| Suburb | Median house price |
| Tugun | $880,00 |
| Mermaid Waters | $1,063,000 |
| Robina | $713,500 |
| Carrara | $642,000 |
| Southport | $655,000 |
| Ashmore | $680,000 |
| Helensvale | $760,000 |
"We're seeing record growth month on month … but I also think we have an extended period of growth coming towards our market.
"You'll see the light rail come down to Burleigh in the next couple of years and lots of southern investors are looking to invest near that so I believe the best performing areas in the next 12 months will be Mermaid Beach – that will have a big kick this year due to some high prices coming through and the lack of supply – and then Tugun is going to see a lot of growth as it's the most affordable suburb close to the beach and there's a lot of infrastructure heading towards it.
"For buyers looking for homes under a million dollars, Tugun is going to be the spot … and there's a lot of restaurants and cafes there now."
Mr Leeuwan said with up to 50 groups flocking physically or virtually to most open homes amid record-low stock levels, snapping up a prime patch was a tough task.
"Buyers now know they have to see a property on the day and make a decision on the day or they miss out … and we're increasingly selling to Sydney and Melbourne buyers – the numbers are much stronger than before and they are happy to buy virtually," he said.
Ray White Surfers Paradise Group chief executive Andrew Bell said the city had previously been dubbed a boom-or-bust town for holidaymakers but with the stars aligned for a decade of significant growth it's now seen as one of the nation's most liveable cities.
"The Commonwealth Games created an injection of about $16 billion worth of infrastructure … and then we also saw private enterprise and the upgrades to shopping centres, and that sparks confidence … but COVID has driven more people to the region looking for an alternative," Mr Bell said.
"Every time there's been a lockdown down south there's been a significant upswing here … and it's across the board."
But while key suburbs such as Palm Beach, Main Beach and Miami have borne the brunt of that upswing, Mr Bell said, demand was flowing out to surrounding suburbs and simultaneously offering a glimpse into the hot spots set to boom.
"In the apartment market the 'kick-on' will be in Broadbeach and Surfers Paradise … and then we'll see good growth in Tugun and Currumbin," he said.
"In housing, we're seeing suburbs like Mermaid Waters and Sorrento … being identified as up-and-coming areas that are more affordable. Ashmore is still affordable as well, and you've got Helensvale and Carrara, and you can still get some good value at Robina.
"I always put down Southport there as well as there are some beautiful areas, and some of those older cottages are affordable."